The most wonderful time of the year is just right around the corner! While there's so many things to love about the holiday season, one of our favorites is receiving holiday cards from friends and family. It's not just hearing from loved ones, but seeing the fun and creative card &
envelope designs
they come up with. So with that in mind we did some searching around the Internet, and found some really interesting and creative holiday cards and designs to help inspire you this season:
Wooden Airplane Postcard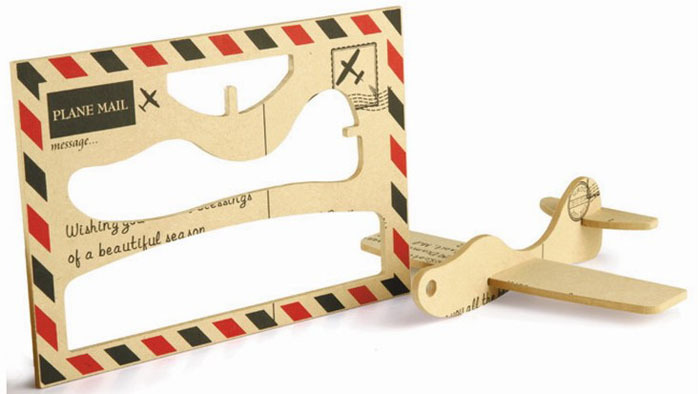 A seaon's greetings postcard and a toy all in one! This ingenious idea is a great gift to send nieces and nephews or younger cousins.
The "Awkward" Family Christmas Card
You've probably seen a few of these awkward family photos online. Whether you think they're funny, weird or a little bit of both, they'll definite get peoples attention!
Fingerprint Reindeers Custom Envelope
The reindeer family is creative enough, but they took a step further using each family members individual thum print to create the members of the reindeer family.
The Playfully Generic "Holiday" Card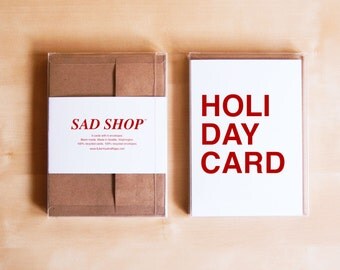 Sometimes the best way to say "Happy Holidays" is to just....say it. This plain holiday card comes with tongue planted firmly in cheek, and is the perfect card for anyone with a bit of Scrooge in them.
3D Mailable Christmas Ornament
Why mail a card when you can mail a card that turns in to an ornament? These creative designs transform in to 3D ornaments that you can actually hang on your tree!