A few weeks ago we asked the question "
can you mail a coconut?"
But this week we're wondering, "what kind of things can you use as your mailbox?". Well, it only took a few quick Google searches to find a plethora of interesting, creative and just plain STRANGE mailboxes from all over the world! So let's check out my list of the 10 strangest mailboxes of all time. Oh, and FYI- Should you need something to stick in those mailboxes, check out Precision Envelope for
premium custom envelopes
.
1. That's certainly one way to recycle your old Mac:
2. This chiropractor found a very unusual (and creative) way to advertise his business:
3. Wow...no comment. Just....wow:
4. Deliver the mail...if you dare:
5. Perfect for Halloween. The rest of the year, not so much:
6. Even the USPS gets in on the fun! Check out these Star Wars mailboxes:
7. Your guess is as good as mine:
8. Any Futurama fan would love this Bender mailbox:
9. it's hunting season!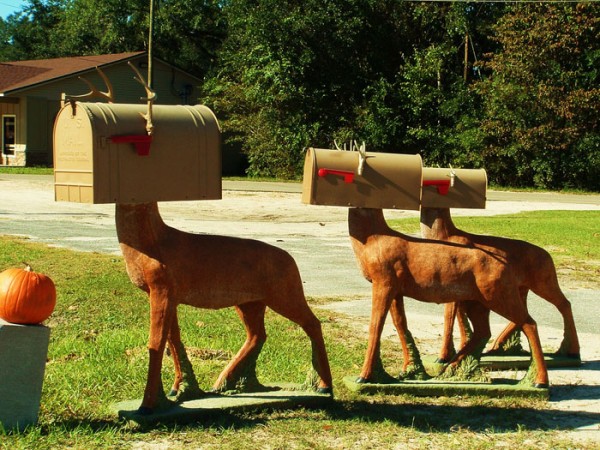 10. What a Jackass:
Got any weird mailboxes in your neighborhood? Tell me about them in the comments!